It is said that once you start to believe in yourself, great things start happening and we couldn't agree more.

Self-confidence, once broken down is really hard to build back up and even goes a long way to ruin your self-esteem as well. Luckily, there's a how-to article or video for every single thing and we can always learn and unlearn habits.
It takes more than telling yourself you are confident in your purpose, your ability, and your own body to actually feel confident. Today, we'll take you through 8 habits that can help you fake it till you make it.
Walk faster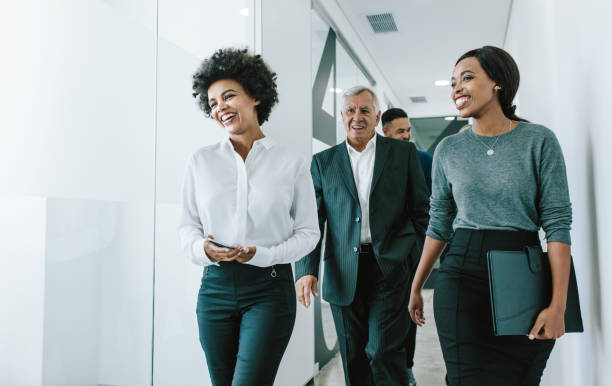 You may ask how walking faster helps boost your confidence. It's simple. If you throw your shoulders back, lift your head, and walk 25% faster, you're bound to see improvements in your posture as well as your confidence
Talk slowly
Rushing through what you have to say gives the impression of you feeling that you aren't worthy to be listened to. Take your time and enunciate your words while you talk to others.
Accomplish small goals.
We all feel good when we accomplish something. No matter who you are, once you do something you set out to do, there's that joy that comes with it. This sense of accomplishment mostly translates to confidence. SO instead of setting sights on long term goal, accomplish small goals that would take you less than 30 minutes. Make your bed, water your plants. It really is the little things.
Dress nicely
Being shabbily dressed in a setting where you think everyone looks better than you takes a toll on your self-confidence. Look good, feel good right? Yes. Get a haircut, get your hairdone, wear that dress that you like and watch your confidence grow.
Empower yourself with knowledge
Read, read and read again. Knowledge is power, and the more you read, the more you know and this knowledge goes a long way to help you affirm yourself and gain confidence in the words you speak.
Be a front seater
Rui Chen specifically takes notice of the fact that in every event, the back seat fills up first due to a lack of confidence. Placing yourself in the front seat is a habit that improves your confidence levels.
Practice making eye contact
Making eye contact during conversations affirms your credibility and creates connections with people. Makes it easy for you to be remembered as well and boosts your confidence. Talk to yourself in the mirror and if you can't look people in the eye, look in the middle of their forehead, it looks the same.
Practice speaking up at every meeting
Ask a question, make a suggestion, comment on something. Whatever it may be, speak at every meeting when given the opportunity to. and if you have no questions or suggestions, the trick is to ask the presenter to repeat a part of his presentation if you are taking notes.
And that's it people. The Holy Grail of boosting your confidence. Now go out there, shoulders and head high and rule your world.
Source: RuiDigital