A young lady was refused medical assistance because she entered the consulting doctor's office wearing headphones. Another was overlooked because the male doctor was so intent on proving that she was pregnant that he disregarded her symptoms and went on to instruct that she take a pregnancy test even though she categorically stated that she was not sexually active. He eventually overlooked an important detail that would have accelerated her recovery. After she made it obvious that she is on contraceptive pills and is not sexually active, a male doctor was hellbent on giving a Muslim lady who complained of upper back problems a transvaginal ultrasound, alleging that he believes she is pregnant. One might argue that all these are standard procedures but we can not ignore the fact a pattern is presented in all these cases.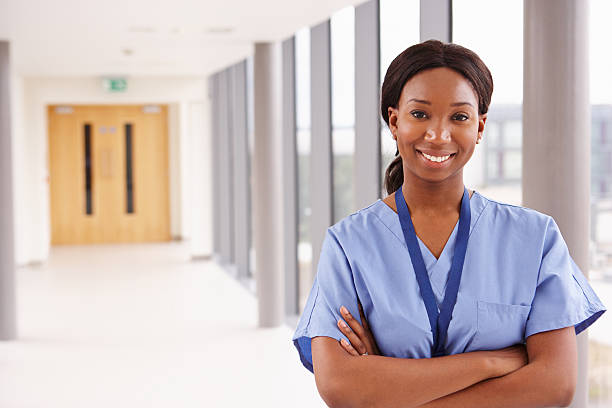 We do believe that required tests should be performed and that they are an effective means of excluding certain illnesses, but do we have the authority to criticize patients based on their choices? Should they be ignored, laughed at, or pointed at as a result of it?
In Ghana, the most difficult thing an unmarried pregnant woman will have to do is seek medical care. Before deciding how you will be treated, some nurses will check your finger for a wedding ring. Some women are screamed at and even humiliated during labor because, as medical practitioners put it, "they knew what they were getting into when they were having intercourse." Teenage mothers bear the brunt of all these inhumane actions. But, in the absence of proper complaint channels, who checks the quality of caregiving?
Let's have an in-depth look at the issue and see what we can do about it:
The Issue at Hand
The most pressing issue is one of respect. Patients do not hold medical professionals in high regard and vice versa. Nursing, in the eyes of the average Ghanaian, is the course you choose if you don't get into medical school, want a stable job, or the allowance you get from attending a nursing college would help subsidize the prices you pay. If we do a survey, we will discover a few people who genuinely enjoy their jobs or at the very least have a desire to help others. Most parents also force their children into six years of medical school disregarding whether that is what they actually want to do for the rest of their lives.
On the other hand, it appears that overworking is one of the primary reasons why the country's healthcare system is inefficient. The patient-to-health-care-provider ratio has continued to result in fatalities and illnesses that could have been easily avoided. Because health care staff are overworked, they rush through consultations only to get you out of the way so that someone else can be seen. As a result, there are frequent misdiagnoses and incorrect medications, both of which can be lethal.
How can we help?
'Give to Caesar what Caesar is due', is a phrase adapted from the Bible that can be applied in this sense. In this situation, we must compensate nurses and healthcare workers appropriately. Respect, perks, and good training are all significant factors. We can begin by treating industry workers with the respect they deserve for the vital services they provide. It will go a long way toward changing the public perception and image of healthcare workers in Ghana.
Still on the subject of providing healthcare professionals with what they deserve, it would be beneficial if they were compensated more than they are currently. A meager salary does not provide enough of a push to urge people to work efficiently. The income may not matter much to those who actually care about people, but what else will inspire those who are doing it for their family and for financial security to stay and do better? We can start by tracking the patient-to-health-care-provider ratio to ensure that workers are not overworked.
The most important thing that healthcare employees need to assist them to give effective services to patients is a system that allows patients to complain about and praise the services they receive from healthcare personnel. It will be difficult to detect those offering substandard services if there is no complaint or feedback mechanism in place to adequately evaluate services supplied.
It only takes one step in the right direction to effect real change. The question we must always ask is how can we all help, whether we are patients, healthcare workers, or even passersby. In the end, the better we treat one another, the better our lives will be.
Source: Bra Perucci Media Communications Africa